Added Soundfont Rendering
---
Hello!
This update adds soundfont (SF2) rendering of MIDI files. You can render a WAV file at the same time your render the MIDI file by checking the "Render Wav" checkbox in the MIDI settings and a valid SF2 soundfont.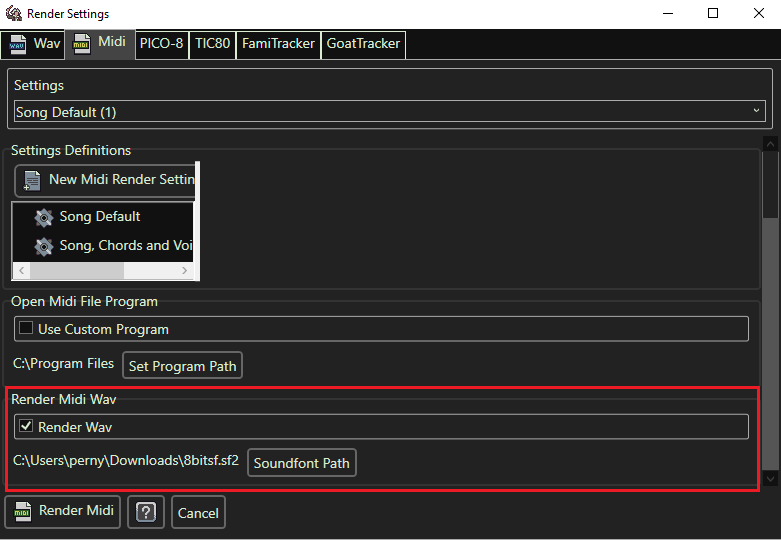 There are also bugfixes and a lot of internal rewriting of the source code (but hopefully you won't notice any of that!)
Thanks for all the support!

Files
WaveBots Editor Demo x86 (32 bit)
63 MB
Version 0.0.27
Sep 24, 2022
WaveBots Editor Demo x64 (64 bit)
69 MB
Version 0.0.27
Sep 24, 2022
WaveBots Editor Full x86 (32 bit)
63 MB
Version 0.0.27
Sep 24, 2022
WaveBots Editor Full x64 (64 bit)
69 MB
Version 0.0.27
Sep 24, 2022
Version 0.0.27
Sep 24, 2022